During the COVID-19 lockdowns, BLMT supported this project to improve the digital and creative resources available to children from financially restricted backgrounds, living in the Morecambe Bay area.
"'Transformational' is a word often heard in fundraising; but it is rare for a single gift to truly achieve this level of impact. The remarkable support offered by the Banks Lyon Memorial Trust to Connecting Kids during the Covid-19 lockdowns – does fulfil the criteria.
"The remarkable generosity of the trustees supported a coalition of partners, including Lancaster University and Lancaster City Council, allowing us to fulfil our vision to provide critical IT resources and connectivity to almost 500 teenagers, and creative learning packs for over a thousand primary school children. It also allowed us to lay the foundations for a programme of ongoing mentoring which aims to improve the academic attainment and life prospects of these groups in the long term.
"In the words of Councillor Caroline Jackson, one of the scheme's founders, "Connecting Kids has solved a problem that has been with us for 20 years. Words can't express what a huge contribution this is to the future of those young people and the wellbeing of our district as a whole."
"On a personal level, we were deeply moved by the enthusiasm of the trustees for Connecting Kids, and we share with them an aspiration to continue to encourage the children of our region towards success, regardless of personal circumstances."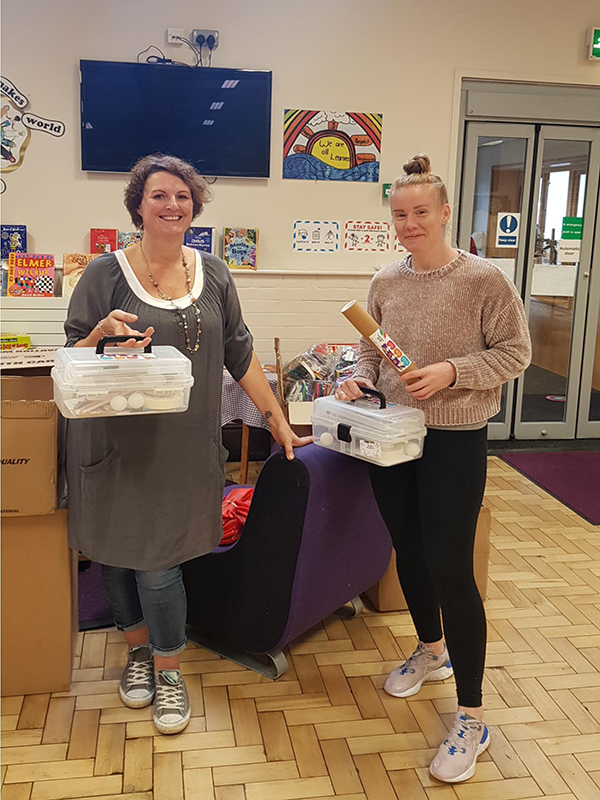 Joe Bourne & Nick Fragel
Lancaster University.